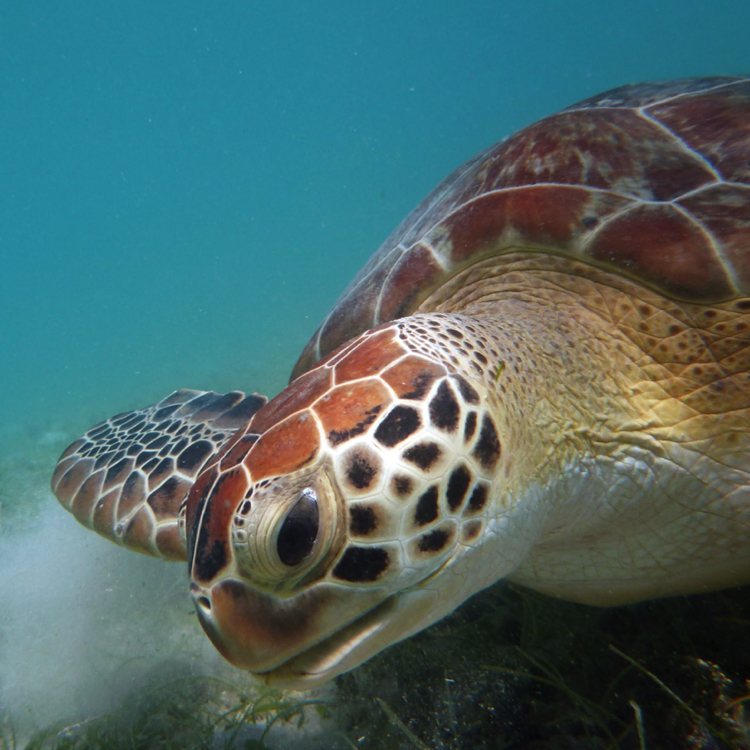 Welcome To Maho Bay
From sunrise to sunset this is the bay of turtles! These tranquil waters offer some of the best viewing of wildlife on the island. Year-round turtles come to graze on seagrass and relax in the shallow waters. As soon as you slide into the warm waters of Maho bay, you can almost guarantee being greeted by one of these peaceful friends. Some even have remoras getting a free ride!
Start your snorkel in any direction, you won't be disappointed. Keep your eye's peeled too. While you're enjoying the turtles it's not uncommon to see a large stingray skating along the sandy bottom. With minimal current and swell in the bay, continue your way towards the eastern side of Maho, towards the rocks and look for tarpon and bonefish feeding on the baitfish that move in silvery clouds throughout the bay. Occasionally, we are lucky enough to see a nurse shark cruising around as well, but don't be worried, these guys are harmless and sometimes referred to as "gummies" (try to avoid shouting "shark!"). Enjoy your time exploring this amazing underwater world with the sun on your back and the water keeping you cool.
Thirsty? Swim ashore to Maho Crossroads and grab a frosty beverage, a snow cone or a tasty treat. They've got plenty of family friendly games and activities and a groovy soundtrack playing through the palm trees (think lots of Grateful Dead and jam bands). Its the perfect way to escape the sun for a little and meet some new friends.
When you're ready come on back to the boat, have a freshwater shower and a cold beverage and get ready for the next stop!