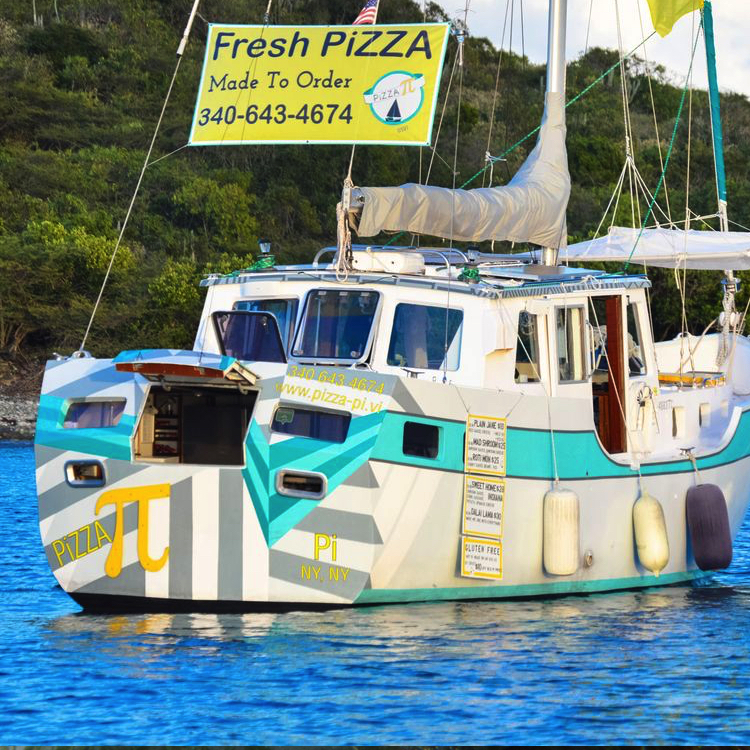 Pizza with a side of snorkeling
In the middle of Christmas Cove, you'll find one boat that seems to be the center of attention.
As you approach, you'll start to smell a very familiar aroma. No, your senses are not fooling
you. You're smelling the savory wares of Pizza Pi! This converted sailboat to pizza kitchen
(with drive up window) has been feeding sailors for more than 5 years and has repeatedly been
named as one of the US Virgin Islands top ranked restaurants. What makes Pizza Pi even
more of a "must go" spot, besides the creative and ever-changing menu, is its location.
Christmas cove is one of the most popular snorkel spots in the islands. Home to turtles, a wide
variety of reef fish, and even the occasional eagle rays, these tranquil waters are great for
guests of all abilities. The cove is well protected from the prevailing winds, swells, and currents,
and it's close proximity to both Red Hook and Cruz Bay make it very appealing. Not a big fan of
snorkeling or swimming? Not a problem. Grab a float, a slice, and a libation, then just sit back
in the warm water and try to imagine having pizza any other way! Come hop aboard Salt
Shaker for the day and have a slice with us!