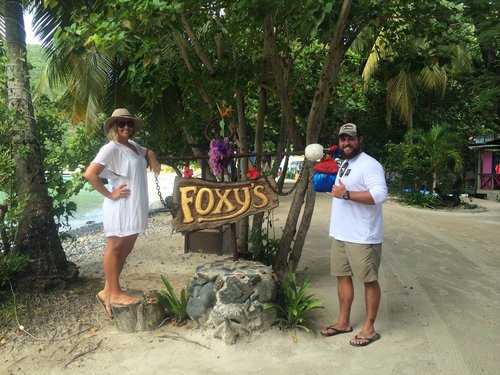 Unearth daring adventures in our neighbor's backyard. Uncrowded and unspoiled.
Come see Her Majesty's royal jewels, the British Virgin Islands. Among the 50-plus isles, you'll find excellent snorkeling, deserted white sand beaches and what some would call the best sailing in the world.
We can cater your custom BVI trip to the main islands of Tortola, Jost Van Dyke and Virgin Gorda , or stop over to some of the lesser known stops like Norman, Peter (The Willy T lives here now) or Cooper Island. Or if you are feeling really frisky, shoot over to Anegada and spend the night for some fresh conch and lobster.
"We loved our Captain's recommendation of "The Triangle". The conditions were perfect for it. We stopped at the Indians and the Caves first…best snorkeling of my life! And I even had the courage to swim through the underwater tunnel. Next, we had lunch at the Willy T. An awesome pirate ship restaurant where you can "walk the plank" off the top deck. On our way to Jost, we stopped at Sandy Spit. Literally, a Corona commercial…tiny island and all white sand. Our final stop was the world famous Soggy Dollar Bar. Good thing we didn't start there or else we wouldn't have gone anywhere else!"
— Max and Tara L.